22 novembre 2011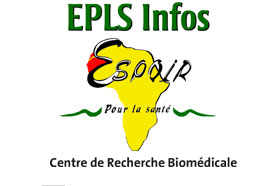 Le paludisme coûte cher à 30 pays africains. Les dépenses de prise en charge médicale, les décès liés à cette maladie, son poids sur la productivité représentent un tribut sans commune mesure pour les pays où la maladie est endémique. Nous sommes aujourd'hui dans la position de faire reculer enfin la maladie grâce à une pléiade d'outils qui ont montré comme au Sénégal leur efficacité. En fait, le plus difficile est déjà réalisé et les chercheurs sont fiers de leur travail. Reste maintenant les moyens de pouvoir les mettre en place, et ceci est l'affaire de tous. Nous y trouverons tous un bénéfice sans limite.
PalFleuve est un programme de recherche, par lequel nous étudions l'impact de facteurs environnementaux sur la transmission du paludisme pour aider à l'établissement de mesures de lutte adaptées. Ce programme coordonné par EPLS, est réalisé dans la région allant du lac de Guiers jusqu'à la région de Podor.
Dernières publications
Low and seasonal malaria transmission in the middle Senegal River basin: identification and characteristics of Anopheles vectors
Ndiath MO, Sarr JB, Gaayeb L, Mazenot C, Sougoufara S, Konate L, Remoue F, Hermann E, Trape JF, Riveau G, Sokhna C.
Parasites and Vectors, 2012, Jan 23;5(1):21. (PMID : 22269038)
Differential acquisition of human antibody responses to Plasmodium falciparum according to intensity of exposure to Anopheles bites
Sarr JB, Samb B, Sagna AB, Fortin S, Doucoure S, Sow C, Senghor S, Gaayeb L, Guindo S, Schacht AM, Rogerie F, Hermann E, Dia I, Konate L, Riveau G, Remoue F.
Transactions of the Royal Society of Tropical Medicine and Hygiene, 2012, 106(8):460-7 (PMID : 22721883)